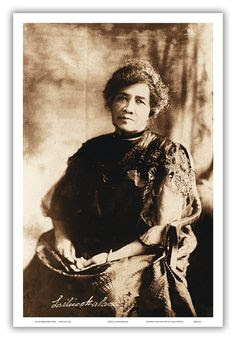 https://s-media-cache-ak0.pinimg.com/236x/23/5d/0c/235d0cd74f33554850668d0aaf31fc79--lili-feminine.jpg"/>
As you may already know, the Liliuokalani/Queen Liliuokalani Trust was pirated by the usurpers of Queen Liliuokalani since 1909, when they set up an illegal trust.
The United States are also documented in pirating, pillaging assets through their ties in assuming monies through investments, stocks, etc.  The entity State of Hawaii also pirated monies through taxes, rents, etc.
See the Liliuokalani Trust book- 1988 - available at the Main Library, etc.
Also see 1999 and current Attorneys Case, Bigelow, and Lombardi who continues the Fraud Trustees - William O. Smith's law firm in the book 100 YEARS OF HEALING (2003) by Evelyn E. Cook
Queen Liliuokalani denied signing a Trust Deed with the usurpers:  Iaukea, et. als. See: 
Also note that even in her Will which was placed in Probate, she maintained her denial of signing with the usurpers.  See the following links for more information:
Search Results
The legal business of it all is that the 1872 Trust which she created is foremost, which is why we her true Trustees have now stepped forward to operate her trust legally.
The operating time goes back to 1872, and Not the 1909 period because legally U.S. President Cleveland's efforts of Giving Hawaii Back to Queen Liliuokalani changes the picture of deceivers who have disregarded justice, truth since U.S. President McKinley's Pirating, Pillaging moves since his term 1897, his assassination and recklessly advanced by greedy warmongers since.
U.S. President Cleveland maintained that right is foremost to might.  Many Presidents have differed, especially those who perpetuated wrongs against a neutral, friendly, non-violent nation.
 Multiple projects were made which involved showing our Paramount titles/Superior titles, claims to the Iolani Palace, the Kalanimoku Building sitting on our great great grandmother's land, the City Hall which sits on our great grandfather's land, and Washington Place, the Home of Queen Liliuokalani which is on the list of properties belonging to our Queen prior to the 1909 illegal trustees criminal Trust denied by her, etc.
Problematic issues surfaced in the Public Prosecutor's office.  
The Supervisor there denied that they were the one's to contact.  She disregarded the Supreme Court Attorney's letter dated 1998.
The letter that I received directed me to file Police Complaints or the Prosecutor's office.
The  Public Prosecutor's office was visited twice.
The Supervisor questioned the letters that I showed her....as if I had typed it up myself.
She had also stated that this was big - about the Fraud uncovered in the Trust.
The issue is that the Fraud Trust of 1909 included an Agreement from our ancestor to Queen Liliuokalani with interests of Charles Kanaina, King Lunalilo, Queen Kalama, and Bernice Pauahi Bishop.  There is also a Void clause.
The Fraud Trust of 1909 recorded the Agreement as a Deed.
An Agreement is Not a Deed.
Queen Liliuokalani had denied she signed the 1909 Trust and Samuel Parker did make a testimony stating that she claimed that she did Not sign a Trust Deed with Cleghorn, Smith, and Iaukea.
Queen Liliuokalani maintained that she did not sign the 1909 Trust with the usurpers and recorded it in her will.
Public Prosecutor's office, Honolulu Police Department officers recorded our visits/trespassing charges, etc.
The Sheriffs, Caretaker, Honolulu Police Department officers, and a visit to the Sheriffs office was documented for Washington Place.
https://lintvkhon.files.wordpress.com/2015/02/washington-place.jpg?w=1200"/>